The online casino gambling industry is a billion dollar industry, with millions of gambling enthusiasts from all over the world playing games such as roulette to slot every second of the day. For sure, people play games online for fun, but let's be frank, the real fun comes when people make money from games played.
Different platforms offer different payment options which include payments with the United States Dollars, Euros, The Pounds, and Australian Dollars, among many others. It's convenient having to cash out winnings in your local currency, but it could be quite costly as well regarding fees paid while withdrawing these funds. Aside from that, it also takes a whole lot of time actually to receive your money as a result of interbank processes.
Well, all that has changed, thanks to constant technological improvements, there's now a much better way to cash out earnings called cryptocurrency. There are over a thousand cryptocurrencies, but the most popular of them all is Bitcoin, which has numerous advantage. Cryptocurrencies such as Bitcoin and Zerocoin offer complete freedom with a high level of security. This was achieved with decentralization (having to do away with intermediaries or regulators during financial transactions) and anonymity (you address not being linked to your real self in any way).
Cryptocurrencies can be exchanged with your regular currencies securely. It also gives the advantage of a super fast deposit time, and same can be said about withdrawals, costing very little few; as low as some cents.
If you want to have an enjoyable experience with online gambling, then you should buy some Zerocoin cryptocurrencies through the Zero Edge's platform. This is a new way to wager in 2018.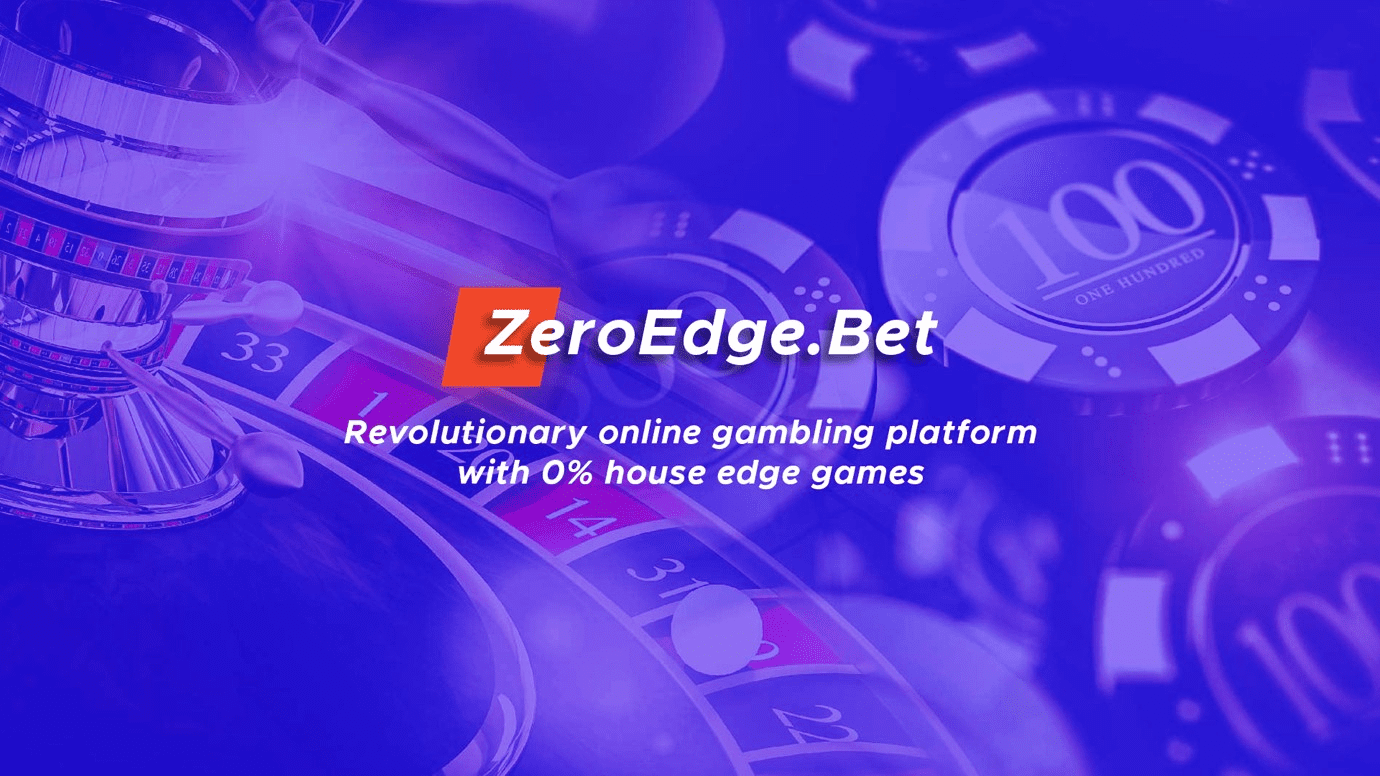 ZeroEdge.Bet – Bringing a dramatic change to the online gambling industry
The ZeroEdge platform is one of its kind that's set to change the way online gambling is perceived. Presently, everyone is aware that the platforms out today are all cheating to favor their various platforms. Well, how would they make money anyway?
ZeroEdge's solution brings a 0% house edge advantage, giving players 100% fair chance to win games on the platform. Playing on the ZeroEdge's platform is entirely free, neither do players need to fear that they'll lose their monies unlike with traditional online gambling platforms.
What's more, Zerocoin value rises as more players come to the first 0% house edge platform. Which is achieved by creating a closed-loop economy which makes the high demand for the native token; Zerocoin drives its price high.
With this new approach, the online gambling industry, which is a $70 billion market is set to see a turnaround for good. Players will no more lose money they wager on games but see increased earnings as a result of price surge of the Zerocoin cryptocurrency.
A Survey recently conducted by the team showed that about 99% of survey participants were very much interested in playing games on platforms with 0% house edge advantage. This is going to drive the value of the coin up. Nevertheless, there's a significant part that's still left to be done, that is for players to be educated and also to call the attention of others to great benefits this platform offers.
The Zerocoin (ZERO) will be made available for investors during an ICO shortly. Click here to learn more.