There are numerous altcoins in the market at the moment with few of them having great potentials, and it is essential to identify the coins to know the right ones to invest. The coin you are about to invest in might be the next cryptocurrency to spit out staggering and mouth waking gains like Bitcoin and Ethereum. Here are the top 5 less known cryptocurrencies that are available in the market which have great potentials from the both ROI & Technology point of view:
IOTA is ranked on 10th on the Coinmarketcap (CMC) with a market capitalisation of $3.5Bln and a current price of about $1.28. IOTA is a cryptocurrency designed for the Internet Of Things which uses 'The Tangle' technological breakthrough. IOTA uses 'The Tangle' for maintaining its ledger, unlike bitcoin which uses blockchain architecture for maintaining its ledger. The Tangle is a Directed Acyclic Graph which is also known as DAG, and it solves the major issues faced by bitcoin which are the scalability and transaction fee. IOTA does this by requesting the sender in a transaction to perform a proof of work to approve two transactions thereby coupling the act of making a transaction and validating a transaction. This increases transaction speed. IOTA has been under development for the past three years, and this has made the industrial partnership to be forged to ensure that IOTA has practical, real-world use.
IOTA was created as a far related deviation of the blockchain technology, but it is more advanced because of the various features it has. There are no mining, blocks or transaction fees involved in IOTA. The security and consensus of the network are not divided among miners and users as it is with bitcoin. IOTA aims for interoperability between many existing systems, and it is the first technology that enables true nano-payments, thereby making IOTA a novelty.
It is ranked 7th on the coin market cap with a current price of $0.188 and market capital of $4.8B. It was created in 2015 and was launched in October 2017. Cardano can be used to send and receive digital funds thereby making it possible to have fast, direct and safe transfers that are secured through the use of cryptography. Cardano is not just a cryptocurrency; it is also capable of running financial application used daily by individuals, businesses, and organisations.
Cardano is the first of its kind. It was developed from a scientific philosophy by a global team of leading academics and engineers. Cardano was designed to balance the needs of users and needs of regulators, thereby combining privacy with regulation. Although Cardano is still very new in the market, the rate of growth has been quite interesting. Cardano can be called the blockchain for app developers because it enables its users to design decentralised apps in all the major programming languages like C++ and Java. Cardano will be relying on a different mining algorithm which will be based on proof-of-stake method coned OuroBoros, thereby, making it a better solution to the problems faced by Etherum and Bitcoin.
Cardano is not interested in making quick profits through ICOs, but the goals of the project are quite ambitious and long-term. Long-term investors who are looking for a good altcoin to invest should consider Cardano.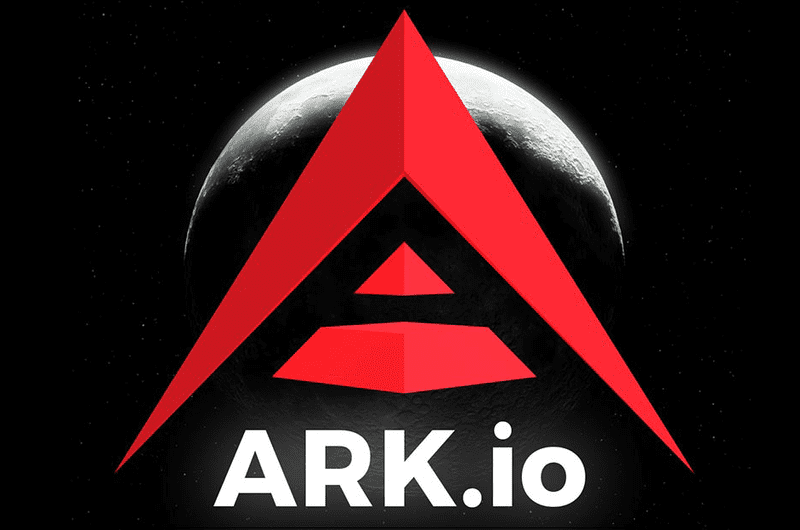 Ark is ranked 51st on the Coinmarketcap with a current price of $2.93 and a market capitalisation of $276M. ArkCoin is a decentralised, scalable and fast system that allows for bridging between blockchains which are aimed at making crypto technologies more socially acceptable. It achieves this technology through secure core technology and the implementation of the practical services.
Ark coin holders can make decisions about the future course of action through a routine system in a grassroots democratic stem. It uses the system of Byzantine fault tolerance which means that no computer on the system trusts another and the system cannot be hacked without knowing the system code.
One of the unique features of the ark platform is that the distribution of the voting weight to all computers in the network which makes it impossible to take over the network. The Ark team is dedicated to integrating the best blockchain technologies into its ecosystem and offer the technology in everyday practice. Ark aim is to create an internet of blockchains by connecting blockchains essentially using ark to bridge the gap between coins. Ark Coin can be said to be a place to get all-in-one blockchain solutions.
SiaCoin is ranked 35th on the Coinmarketcap with a current price of $0.0136 and a market cap of $412.17M.
SC is a distributed cloud storage platform, which liberates unused storage space and It competes with centralised legacy competitors such as Dropbox and Amazon. It is a decentralised storage platform secured by the blockchain technology. The idea of SC allows anyone around the world to rent out their storage space and in return reward them for their contribution. The cold storage services are currently decentralised. The data is stored on a third party server. SiaCoin allows the storage to be decentralised since all the resources are users contributions. Using SiaCoin makes your files completely private because Sia encrypts and distributes the files across a decentralised system. All users control their private encryption keys, and they own their data.
The need for data security, privacy and decentralisation are very high at the present moment, and it can be said Sia has come at the most appropriate time. The future promises to be bright for Sia.
It ranks 27st on the Coinmarket capitalisation with a coin market cap of $518.96M and a current price of $0.037. Verge, formally known as Doge Coin Dark was developed in 2014 and was late rebranded to Verge (XVG) in 2017. Being in the market for about four years, Verge has risen in value sporadically, and it is worth paying attention to this year. Verge uses the simple payment verification (SPV) technology. Verge makes it feasible to engage in personal transactions, quickly, efficiently and privately which makes it suitable for businesses and individuals to have flexible options for sending and receiving payments. It uses multiple anonymity-centric networks such as Tor and 12p which hides the IP address of the users and makes the transactions untraceable. Compared to other coins, the transaction speeds of verge are extremely fast through the use of Simple Payment Verification (SPV) technology which allows average transaction confirmation time to be limited to about five sections.
Verge is not a coin that will suddenly vanish from the market because the development team is very active and they are always in close contact with the community. If there is an issue or problem within the community, the main developers can be easily reached, and new ideas about verge can be easily gotten from them. It uses a decentralised currency based on the open-source platform. Therefore, there is no central control over the coin. XVG is one of the best-known privacy coins in the market, and the price can be seen to have soared over the past few months.
XVG was designed to operate in a virtually untraceable environment which enables its users to make fast and anonymous transactions. It uses an advanced blockchain technology which is contrary to most available cryptocurrencies. Also, the Wraith protocol which is an added feature to Verge enables its users to shift between private and public ledgers. Verge has a high potential in the market, and as a wise investor, you should invest in those assets which show a potential of gaining value and Verge is an example of such.
If you love the article, you can also check our Part II .
All of these cryptocurrencies can be purchased from Binance, the best cryptocurrency exchange in 2018.