The cryptocurrency market is growing incredibly and it has a lot of future potential to keep this trend. Every day more institutions and individuals embrace cryptocurrencies. But not all of them know how to buy cryptocurrencies or how to properly convert them into fiat in an easy, fast and secure way.
Cryptocurrency exchanges have highly overvalued fees, they lack the security that individuals are searching for (pushing them to buy hardware wallets), and these exchanges are struggling to scale. Some cryptocurrency exchanges couldn't keep accepting more users due to the lack of a serious scaling project.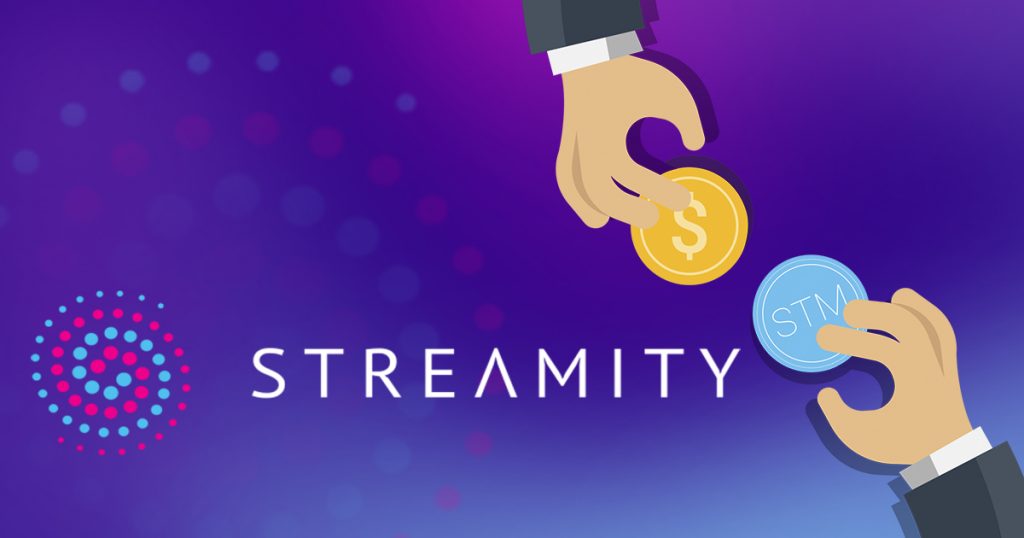 StreamDesk is a P2P platform based on smart contract cryptocurrency exchange. It will be a fully automatic service with minimal commissions and fair market price. Smart contracts will guarantee the perfect security and the transactions of traditional currency will be conducted directly between users with the reception of the official signal from the payment system. This 'signal' will serve as a warrant to unlock the smart contract and close a deal.
Why StreamDesk?
StreamDesk will be a massive service. As more users join the platform, the demand for its token (STM) will increase as well. These earlier investors in the STM token will be able to profit from it and many other users will be able to exchange cryptocurrencies into fiat money through StreamDesk service. Smart-contracts provide additional security to the cryptocurrency exchange process, in addition to the verification of users.
The service is intended for exchange cryptocurrencies for fiat currencies without depending on intermediaries. The platform uses smart contracts, allowing a higher security and no centralized company that controls the funds.
The fees will be really low, just 2% because in this way, the platform will arrive to more and more users. The company does not own any fiat currencies, but they are just transacted among the users using the platform. The value of cryptocurrencies will be collected from major stock exchanges, creating an average price that is set automatically and cannot be changed in the platform. StreamDesk believes in the idea of a truly and fair exchange between individuals.
STM Token
The token will be known as the Streamitytoken (STM). There will be a limited number of tokens issued on the Ethereum platform, arriving at 186,000,000 tokens. The intention is to reach a hard cap on the pre ICO of 2.8 million dollars, linked to a volume of 20,000,000 STM. The volume of the ICO sale will be 110,200,000 STM.
To buy the tokens, BTC, LTC, ETH, ETC, USD and EUR are available and they will be transferred to the user's account after the second stage of the ICO. The cryptocurrency will be available in several major exchanges, providing to it a good liquidity and access for all the users that are interested in the token.
Token Distribution and Raised Funds
The token distribution will be as follows:
70% for the ICO participants

25% for Streamity company

3% will be allocated for a bonus program

2% will be destined to advisors and partners
The raised funds will be distributed in the next way:
40% will be used for the development of the product

25% will be used for marketing

25% will be used as a reserve funds

10% will be used to pay for lawyers
Project Team
Vladislav Kuznetsov is the CEO and founder. This young business man and leader has more than 10 years of experience in business and asset management at the stock market.
Dmitry Martyanov is the CTO and Co-Founder of the project. He is a business owner, software engineer and web developer with more than 8 years of experience. He has been working for Nordwindairlines and Pegas Touristik.
Oles Sribny is the Head of Investment. He is a trader analyst with more than 10 years of active trading at the global markets. Furthermore, he has more than 6 years of experience in training, providing professional training to 500 traders.
Other team members are Maxim Yarushin, Maxim Smirnov, Egor Okhterov, Nikolay Stepanov, Pavel Bolgarkykh, Sergey Bevzenko, Olga Prosalova, Daniil Lobov and Sergey Kilomiets.