Google, one of the most important technology firms all over the world, said that it is looking at how to incorporate blockchain technology to its services. Sridhar Ramaswamy, Google's senior vice president of ads and commerce, commented to CNBC that he was using the technology but there are yet no announcements on the matter.
Google Works with Blockchain Technology
According to Mr Ramaswamy, Google is still interacting with blockchain technology, trying to improve their products, but there is no official product yet working with this technology.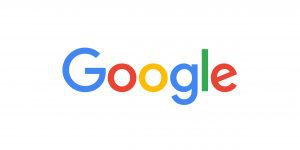 "This is a research topic, so I don't have anything super-definitive to say. We have a small team that is looking at it. The core blockchain technology is not something that is super-scalable in terms of the sheer number of transactions it can run."
For Ramaswamy, moving money from one part of the world to another is one of the most valuable attributes of blockchain. The "frictionless" nature of blockchain has applications in money transfer.
"The promise of blockchain of course is twofold: one is friction-free value transfer, you can think of it as money transfer working at scale with no friction and that can have an amazing effect on society, because it's hard to move money," he says. "It always costs 2ish percent in most Western countries to move money."
Google's company Alphabet is also investing in blockchain companies. According to a report published by CB Insights, the company has investments in Ripple and the Blockchain company itself.
At the moment, Google has no announcement related to make about blockchain technology and a specific product. But clearly there is an intention to move towards this technology. Mr Ramaswamy says that the technology seems very promising for the future, even when Google does not have any blockchain-related product in the market yet.
Ramaswamy commented:
"I think there is a lot of promise in things like that. Blockchain as a recording technology also has promise. It is super early for us to say whether they are going to become products just yet. We are actively looking at it. We don't have really any product announcements to make on this front."